Enjoying Tumanyan in Mother Tongue
Arsen Petrosyan is a multicultural young Armenian telecommunications manager from Moscow, who was born in Russia, then his family moved to Armenia. However, when he was five, they moved back to his mom's motherland, Russia.


| | |
| --- | --- |
| | Arsen lived in Armenia until 1991 and then the first time he visited back his hometown was only in 2005. During this time the country has changed tremendously, and young Arsen remembered very little from his childhood's Yerevan. Until then, he spoke Armenian only at home and with some of his father's friends, while most of his friends at school and university were Russians. In 2008, he joined SIVAM (Organization of Young Professionals of Moscow), which is an AGBU partner association in Russia, and got acquainted with many other Armenian fellows. He described that step as re-entering into the Armenian world. |
It was there when he had the opportunity to attend a presentation about the Armenian Virtual College in 2009 and went directly to register at the AVC website just after the presentation.
"Once I went into a bookstore in Moscow and ran into Avetik Isahakian's and Hovhannes Tumanyan's books translated into Russian. I've bought and read them, but I didn't enjoy them. They seemed void, although I knew very well that they are great writers, especially Tumanyan," says Arsen. "It was then that I decided to learn Armenian to read and enjoy Tumanyan's poems in my mother tongue."

At the time when he was graduating from the Moscow Institute of Physics and Technology with a master's degree in 2009, he had already started to take courses of Eastern Armenian with the Armenian Virtual College. Until 2012, he already finished the entire courses of Eastern Armenian.

During this period, in 2011, Arsen decided to come to Armenia for a visit. He visited the AVC offices in Yerevan and attended AVC's first birthday with many other students, instructors and AVC friends. At that visit he decided to stay longer in Armenia. With the help of Birthright Armenia organization he lived and worked in Yerevan for six months. His two years younger sister, who also had a similar decision at the same time, has moved to Armenia since then and now she is also persuading Arsen to do the same.

Since Arsen learned Armenian, his interest in Armenia got bigger and his bonds with his birthplace got stronger. After completing his language courses with the AVC he is now able to follow all the news about Armenia more carefully and closely. Arsen is also suggesting his community members to follow his example. So far he has done several presentations at the SIVAM and many other Armenian organizations about the AVC and its role to help them stay connected with Armenian language and Armenian culture.

"AVC is a very effective way to learn Armenian, because it has a very good system, perfect instructors and a good positive atmosphere. AVC is the most reliable place for our community members to learn Armenian," says Arsen.

Arsen has finally read Tumanyan's works in Armenian and grasped the maximum joy and fulfillment of his wish to read Armenian literature in Armenian. He is now playing roles in Armenian at the Moscow Armenian Experimental Theater "Khent", and, in last November 26, on the Day of Armenian Literature, he played Mesrop Mashtots's student in a play dedicated to the invention of the Armenian Alphabet.

"Since I learned Armenian, a new kind of attachment with Armenian life was born inside me," says Arsen, and then adds smiling that he will even start talking in Armenian with his girlfriend.
by Harout Ekmanian
ABOUT AVC

The Armenian Virtual College (AVC) is Armenian General Union's (AGBU) newest learning institute- one that carries on its lifelong dedication to Armenian education with an entirely innovate approach. The AVC project was initiated in 2004 by AGBU's Silicon Valley Chapter. Its chairman, Dr. Yervant Zorian, had long noted the need for an educational program that better addresses the current demands of the Armenian nation around the globe. Through the use of both synchronous and asynchronous online communications, AVC allows students to learn new material at their own pace, but also to confer face-to-face with their virtual teachers and classmates. With the latest advances in the world of virtual education, AVC's mission is, in addition, to create a virtual learning community that can foster both the cultural education and social communication otherwise out of the reach of most Armenian students across the globe. See more at: www.avc-agbu.org

Forward to Friend
UPDATE PROFILE
|
FEEDBACK
|
REGISTER
|
ARCHIVE
Copyright © AGBU AVC 2013 www.avc-agbu.org All rights reserved.
You have been identified as someone interested in news regarding the Armenian Virtual College
---
Quick Links
AVC Scope
www.avc-agbu.org
AVC NEWS
Subscribe For AVC NEWS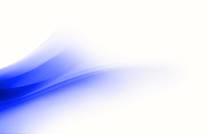 The Armenian Virtual College Announces
Winter Term 2014
ENROLL NOW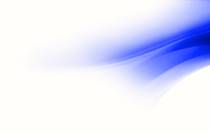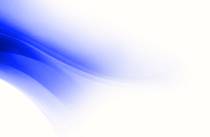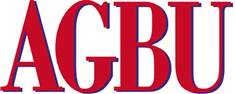 Skype: AVC-AGBU

Tel: (+374 10) 51 22 61

Cell: (+374 96) 51 22 61