An AVC Student's Unconditional Love for the Armenian Language
Isabelle, 53, from Montpellier, France, has a son that looks like Armenian, with Armenian nose, eyes and even eyebrows, but not she, neither her son are Armenians. She simply loves Armenia!

Isabelle works as sales agent for music festivals organized by Radio France from January to August, and she keeps busy with her favorite work for the rest of the months of the year: sculpture. She says that she loves English artist Henry Moore's style.

Isabelle studied Fine Arts at young age, and then in 2003 she decided to go back to university and studied art history and had a master's degree in communications.
There are not too many Armenians in Isabelle's town, but there is a small Armenian association, where she can go sometimes to have Armenian food and enjoy watching and participating in some Armenian dances.

Her first affair with Armenia started when she sponsored a young girl from Vardenis village in Armenia via World Vision organization. In 2008, she decided to come to Armenia to see the work that is being done and since then she fell in love with Armenia. "I felt like I was back home, I thought I returned to my country, it felt so close to me," says Isabelle.

On her return, Isabelle decided that she would learn Armenian. She started following the Assimil self learning method. Then, in 2011 autumn, she came back again to Armenia for practicing her Armenian and for some volunteering.

She spent 3 weeks in Hrazdan teaching French for children in the Orbeli School. Then she also worked with Espace Kaza nonprofit organization, where she also delivered lectures about French Art History and organized games for learning foreign languages. She remembers all those days with great joy and fulfillment.

Isabelle found out about Armenian Virtual College via internet and she immediately dug in the website and started registering for courses. She started with AVC Architecture courses, which she finished all levels, and then she started for Eastern Armenian language. By now she has finished three levels already, but she will pause for a period to study Armenian History instead, only then she will continue the Armenian language courses. She also has a great interest in the AVC newly-launched chess course, for which she has already enrolled. "This is a very important institution, because there is no other school or university in the world that provides Armenian education online. This is significantly important," says Isabelle.

A French woman from southern France, interested in sculpture and arts, why would she get interested in Armenia and Armenian language, a skeptic would ask. However, Isabelle's answer is simple and quick; she just fell in love with the people. "Whenever I am in Armenia, a lot of people ask me if I am Armenian, because I look like Armenians and they are very nice people."

Isabelle doesn't know what she will do after learning all these about Armenia. She says perhaps she will come to live in Armenia for a few years and make sculptures. Perhaps she also does some volunteering work. Isabelle already has plenty of friends in Armenia from her AVC online classes, her instructors and classmates. She thinks that Armenia deserves the best and that is what she wants to offer for a country which she loves unconditionally.

by Harout Ekmanian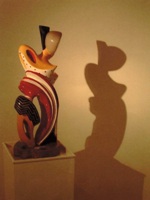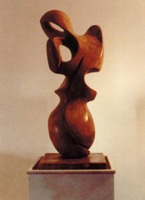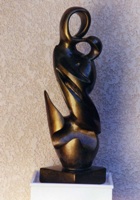 Author of the sculptures: Isabelle Cazejust
ABOUT AVC

The Armenian Virtual College (AVC) is Armenian General Union's (AGBU) newest learning institute- one that carries on its lifelong dedication to Armenian education with an entirely innovate approach. The AVC project was initiated in 2004 by AGBU's Silicon Valley Chapter. Its chairman, Dr. Yervant Zorian, had long noted the need for an educational program that better addresses the current demands of the Armenian nation around the globe. Through the use of both synchronous and asynchronous online communications, AVC allows students to learn new material at their own pace, but also to confer face-to-face with their virtual teachers and classmates. With the latest advances in the world of virtual education, AVC's mission is, in addition, to create a virtual learning community that can foster both the cultural education and social communication otherwise out of the reach of most Armenian students across the globe. See more at: www.avc-agbu.org

Forward to Friend
UPDATE PROFILE
|
FEEDBACK
|
REGISTER
|
ARCHIVE
Copyright © AGBU AVC 2013 www.avc-agbu.org All rights reserved.
You have been identified as someone interested in news regarding the Armenian Virtual College
---
Quick Links
AVC Scope
www.avc-agbu.org
AVC NEWS
Subscribe For AVC NEWS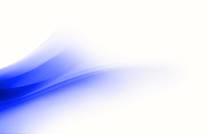 The Armenian Virtual College Announces
Winter Term 2014
ENROLL NOW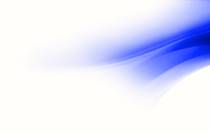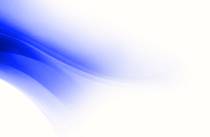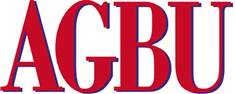 Skype: AVC-AGBU

Tel: (+374 10) 51 22 61

Cell: (+374 96) 51 22 61