Christine Serdjenian's online quest with the AVC
If you were born to an Armenian parent and lived in a place where no Armenian community was available, and you had an eagerness to discover your roots and learn the Armenian language, what would you do?
It was definitely an important matter for Christine Serdjenian, a young Armenian-American lady living in Queens, NY, who finished her Masters in Teaching from Pace University and Masters in Higher Education at Harvard University, and now works as the Assistant Athletic Director at Yeshiva University.

The youngest of three, Christine, has an older brother and a sister. Her Armenian father's family comes from Istanbul and Ordu, while her mother is Irish. While growing up she didnít have the chance to attend an Armenian school nor Armenian Sunday school, as that was not available in her hometown Waterville, Maine.
However, she had a lot of interest in Armenian issues, particularly as she started to understand the concept of identity in middle school, while she was formulating her own identity during teenage years.

"The population of my hometown was very homogenous, and I experienced things that made me feel and conceptualize myself as different," says Christine. "Other kids used to ask me questions about the food I brought to school, or make comments about the way I looked, my unfamiliar surname, etc. As a result, when I would try to understand the things that happened to me as a child, my father and mother both instilled a pride of being Armenian in me."

Along with another half-Armenian classmate, Christine used to do presentations to educate her friends about Armenian history. When she first went to Brown University to study sociology, she used to frequent the Armenian Church in Providence, Rhode Island, and she co-founded an Armenian Students' Association on campus. However, not knowing much of the language nor many customs, it wasn't easy for her to interact with the local Armenian community.

In 2008, Christine visited Armenia for the first time through the Birthright Armenia program and as an Armenian Volunteer Corps participant. She lived with a host family in Yerevan for several months and she interned at Counterpart International.

"The experience was monumental, but I wished, on a daily basis, that I possessed the language skills to make it an even deeper one," she said. However, living in Armenia for three months gave Christine some basic proficiency in speaking and comprehension.

Upon returning to NYC, Christine started looking for a way to keep the level of Armenian language she had attained while in Armenia. It was then that she found out about the Armenian Virtual College (AVC) from a fellow Birthright Armenia alumnus, and so she enrolled for the Eastern Armenian course at AVC. She has so far completed three courses through AVC, progressing from the Introductory to the Intermediate Eastern Armenian. "I wanted to study Armenian with the Armenian Virtual College because I don't often have the opportunity to speak or practice thinking in Armenian, and I didn't want to lose what I had gained while living in Armenia," she said. "My growth in reading and writing has also helped me to be able to study independently as well as with my confidence with the language."

The collaborative relationship between the AVC staff and professors and the alumni speaks volumes about the quality of the programs and its ability to perpetuate its mission. "I have really enjoyed being an Armenian Virtual College student; I've had the same professor for all three semesters, and she gives me great feedback," said Christine. "When I lived in Armenia a second time around to engage in a project with the Luys Foundation/The American University of Armenia and join the Armenian Womenís National Soccer Team as a guest player for a month in 2012, I was able to see how far the Armenian Virtual College courses and staff had helped me to come. I was able to read street signs and labels at the grocery store, and put the concepts that I studied and learned into functional practice both at work and socially. These online courses have proven that they have tremendous value, and I appreciate how generous the staff has been with me in terms of their resources and time."

After completing her courses of Eastern Armenian Language and reaching a good level of fluency, Christine is considering taking courses in Armenian History. Her tremendous experience with AVC motivated her to suggest the college to many of her friends and relatives, including her older sister, who also lives in Queens.


by Harout Ekmanian
ABOUT AVC

The Armenian Virtual College (AVC) is Armenian General Unionís (AGBU) newest learning institute Ė one that carries on its lifelong dedication to Armenian education with an entirely innovate approach. The AVC project was initiated in 2004 by AGBUís Silicon Valley Chapter. Its chairman, Dr. Yervant Zorian, had long noted the need for an educational program that better addresses the current demands of the Armenian nation around the globe. Through the use of both synchronous and asynchronous online communications, AVC allows students to learn new material at their own pace, but also to confer face-to-face with their virtual teachers and classmates. With the latest advances in the world of virtual education, AVCís mission is, in addition, to create a virtual learning community that can foster both the cultural education and social communication otherwise out of the reach of most Armenian students across the globe. See more at: www.avc-agbu.org

Forward to Friend
UPDATE PROFILE
|
FEEDBACK
|
REGISTER
|
ARCHIVE
Copyright © AGBU AVC 2013 www.avc-agbu.org All rights reserved.
You have been identified as someone interested in news regarding the Armenian Virtual College
---
Quick Links
AVC Scope
www.avc-agbu.org
AVC NEWS
Subscribe For AVC NEWS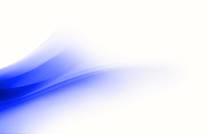 The Armenian Virtual College Announces
Fall Term 2013
ENROLL NOW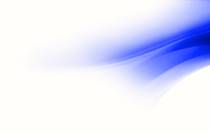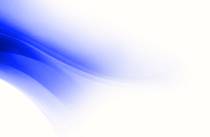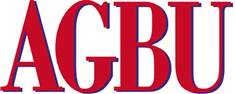 Skype: AVC-AGBU

Tel: (+374 10) 51 22 61

Cell: (+374 96) 51 22 61