Marie Khatchikian: Faith, Hope, Love & Determination
Marie Khatchikian is a curious student and community activist from Valence, a city in southern France, which has the largest Armenian population proportionally in the country. Marie, who works in an insurance company in day, is an Armenian Virtual College student at night and a community activist in weekends.
Marie Khatchikian was born to an Armenian father and a French mother. Growing up, she and her two brothers Guillaume and Mathieu, haven't been able to attend an Armenian school, neither had regular visits to an Armenian church. Her knowledge about her origins was limited to the photographs, books and films about Armenia, which her mother used to buy for her. However, the curious child learned the Armenian alphabet on her own from a very early age.

In her perfect French lifestyle, she always wanted to speak Armenian and visit Armenia. She has always been proud of her origins, but she never had a chance to learn about the Armenian culture.

When she was old enough, she decided to go to an Armenian church and get baptized. That was a turning point for Marie to start a new life. That choice was a symbol which marked the start of her Armenian life, as she called it.
Another interesting turnover for Marie was the acquaintance with an organization called "Diaspora-Armenia Connection" that she discovered due to an Armenian friend and Marie quickly got involved in their activities and went on her first visit to Armenia in 2008. After that she went a few times again, and finally she convinced her parents to accompany her for a family trip to Armenia and Artsakh during May 2011.

Marie started dedicating a lot of her time for the organization doing conferences, photo exhibitions, sending humanitarian groups to Armenia.

After searching for an Armenian teacher for a very long time, a friend of her from Paris told her about the Armenian Virtual College. Marie visited the website and registered for the Western Armenian language courses immediately. Her biggest dream to study Armenian was about to become reality. "It was very important for me to learn Armenian because it is an essential symbol of the Armenian identity," announced Marie during her stay in Armenia when the virtual students met in reality during the educational and cultural program organized by AVC in Echmiadzin, in the spiritual center of Armenia.

Thus after a very long and interesting quest for identity she finally found her way to learn the language, "I started taking AVC courses in September 2010 and started learning very rapidly and with great enthusiasm".

She has already learned more than 500 words and started making the most essential sentences and phrases in a very short period of time. Her professors praised her will and determination to learn the language. "I haven't been brought up in an Armenian culture and I don't even look like an Armenian, but learning the language will be my way of integration with my origins," said Marie.

Marie's faith in her principles, her hope to always find a way to achieve her goals and her love to her culture and origins, eventually gave her the determination to get over the barriers and hardships. Armenian Virtual College was her opportunity to get acquainted with the Armenian culture and to learn the Armenian language.

To see the AVC Summer Workshop in Echmiadzin, please click

To read the article on AVC Summer Workshop in Echmiadzin, please click
by Harout Ekmanian
ABOUT AVC

The Armenian Virtual College (AVC) is Armenian General Union's (AGBU) newest learning institute – one that carries on its lifelong dedication to Armenian education with an entirely innovate approach. The AVC project was initiated in 2004 by AGBU's Silicon Valley Chapter. Its chairman, Dr. Yervant Zorian, had long noted the need for an educational program that better addresses the current demands of the Armenian nation around the globe. Through the use of both synchronous and asynchronous online communications, AVC allows students to learn new material at their own pace, but also to confer face-to-face with their virtual teachers and classmates. With the latest advances in the world of virtual education, AVC's mission is, in addition, to create a virtual learning community that can foster both the cultural education and social communication otherwise out of the reach of most Armenian students across the globe. See more at: www.avc-agbu.org

Forward to Friend
UPDATE PROFILE
|
FEEDBACK
|
REGISTER
|
ARCHIVE
Copyright © AGBU AVC 2013 www.avc-agbu.org All rights reserved.
You have been identified as someone interested in news regarding the Armenian Virtual College
---
Quick Links
AVC Scope
www.avc-agbu.org
AVC NEWS
Subscribe For AVC NEWS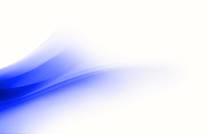 The Armenian Virtual College Announces
Fall Term 2013
ENROLL NOW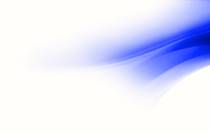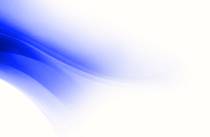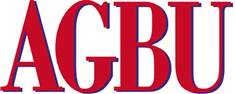 Skype: AVC-AGBU

Tel: (+374 10) 51 22 61

Cell: (+374 96) 51 22 61