IT IS ALL ABOUT LOVE
Elysia Sargsyan met her Armenia-born husband at her workplace in Ohio, USA, and they were married in 2005. Although Elysia is not Armenian, she became very interested in Armenian culture and history. After her two daughters were born, she decided to learn the language.
"Learning the language was very important to me, for three reasons," Elysia states. "Firstly, in order to communicate with my in-laws who live in Armenia; secondly, I want to teach my daughters so that they can keep their heritage alive and so that they will know their native language; and lastly, I want to be active with the Children of Armenia Fund (COAF), and to do so, I need to be able to communicate in Armenian."

Elysia jokes that although her husband speaks the language fluently, "he is not the greatest teacher," so she had to look elsewhere. Luckily, Elysia's mother-in-law had met an American in Armenia who was able to speak Armenian, and when she inquired as to how, learned about the Armenian Virtual College (AVC), and recommended it to Elysia.

With Elysia's busy schedule with work, married life and of course her two daughters, ages six and three, she needed something that could fit in with her own schedule. "AVC was the best choice for me because of their flexibility and efficiency," says Elysia. AVC offers online classes on a wide range of subjects, including language, that range from beginner to advanced and is ideal for those who need the classes to accommodate their own lifestyles.

Elysia can now speak with her husband in his native language—and even corrects his colloquial Armenian! She is also teaching her two daughters Armenian from what she learns through AVC. Her daughters enjoy learning the language and remarked on how they are glad that they now have a "secret language with mommy" that their friends do not understand. Elysia must be doing a great job as a teacher since her daughter greeted me with a huge smile and a "barilouys!"

When asked what the most difficult thing about learning Armenian was, Elysia said, "learning an entirely new alphabet and sounds can be challenging, and sometimes the simplest things in English are the longest words or phrases in Armenian, but I enjoy it!" She remarked on how her online instructor Marina Khachaturyan was extremely helpful to her in that she was so thorough, and as a result of her own experience, she recommends AVC to anyone who wishes to learn the Armenian language, notably for "the quality of education it offers."

Elysia hopes that one day AVC will also offer courses in religious studies so that she can continue her education in Armenian culture. She will make her first trip to Armenia in the summer of 2015 with her family and looks forward to showing off her language skills – thanks to AVC!
By Lena Tashjian
ABOUT AVC

Initiated by the AGBU Silicon Valley Chapter, the Armenian Virtual College (AVC) is one of the world's leading online higher education institutions in Armenian Studies. Launched in 2009, AVC classes are open to anyone who is interested in Armenian studies. AVC courses in Armenian language, history, culture and chess are offered in seven languages of instruction: Western and Eastern Armenian, English, French, Russian, Spanish, and Turkish.

AVC delivers a virtual classroom to students who do not have access to traditional, face-to-face Armenian educational programs, while supplementing the curriculum of those who do. Lessons are tailored to each student's individual needs—regardless of their age, country of residence or knowledge level—to ensure that all can benefit from this unique resource.

With the latest advances in the world of virtual education, AVC's mission is to create a virtual learning community that fosters cultural, education and social ties across the globe. To date, approximately 3,500 students have enrolled from over 65 countries, getting an Armenian education—anytime, anywhere!

Forward to Friend
UPDATE PROFILE
|
FEEDBACK
|
REGISTER
|
ARCHIVE
Copyright © AGBU AVC 2014 www.avc-agbu.org All rights reserved.
You have been identified as someone interested in news regarding the Armenian Virtual College
---
Quick Links
AVC Scope
www.avc-agbu.org
AVC News
Subscribe For AVC News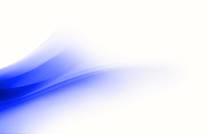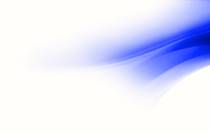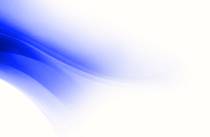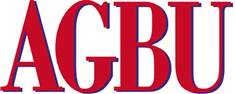 Skype: AVC-AGBU

Tel: (+374 10) 51 22 61

Cell: (+374 96) 51 22 61